Hales Valley Trust
Our Trust is an all-primary academy trust, based in Dudley, West Midlands. We became a Trust in February 2017 and currently consist of 5 primary schools: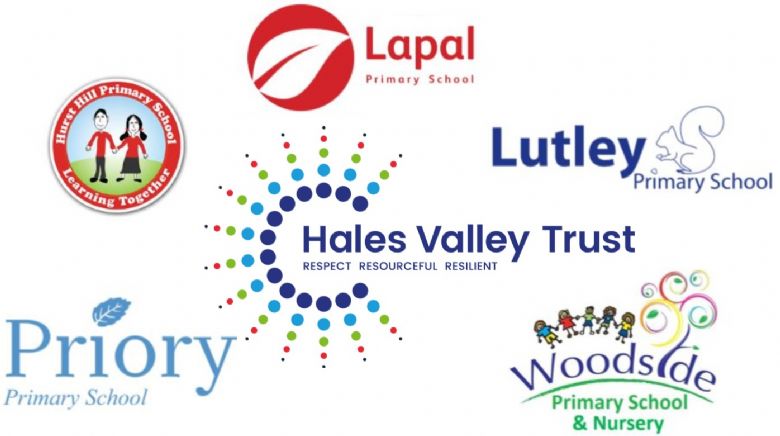 All our schools are very different, ensuring that there is an exciting and vibrant mix across our Trust.
Respect
We are honest and kind to ourselves and to each other
We listen to and consider each other's points of view
We look after our environment
Resourceful
We think of new ways of solving problems
We work well with others
We aim to be the best we can
Resilient
We always try our best
We embrace new challenges and opportunities
We have a positive attitude
We believe that we are stronger together – all schools sharing capacity, resources and expertise. Our Trust benefits from having a Teaching School within it, along with several strong strategic partners. We believe that collaboration is fundamental to providing the best learning opportunities through a meaningful curriculum where children and adults acquire the knowledge, skills and positive attitudes to prepare and strengthen them for their role in society: today, tomorrow and in the future.
If you are interested in finding out more please do get in touch – we would be very happy to meet with you!
Jeannette Mackinney - CEO
Mark Simpson - Chair of Board